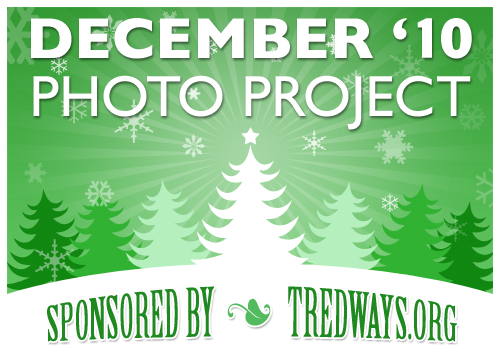 First, I can't believe that it's almost December. I mean, I have my tree up and "Season's Greetings" hung on my door, but really, where has 2010 gone? I'm 1 clinical day, a test, and a final away from being a fourth of the way done with nursing school. I've definitely had to push myself a lot more than I expected to get through it so far, but I get more confident every day that I really am headed in the right direction towards fulfilling my dreams of serving women as a midwife.
And about the big banner at the beginning of this post (and the smaller one on the side bar), I stumbled across this through
a blog that I follow
and just loved the idea! I find it hard to devote time every day to write a blog post and this will be a nice challenge to at least post one thing a day, even if it is just a picture. I thought I was going to do a Wordless Wednesday post every week a few months ago but never stuck with it. Hopefully I'll have better luck this time.
So here's to a picture a day for 25 days. And back to studying for this huge test tomorrow.